You're not just getting this course because you want your photos to look more aesthetic without moving a muscle, you're here because you want to learn the larger skills on color theory, white balance, curves, so your photos will consistently crush it — no matter if you use my PRESETS or not.
🌅 · 33 Free Presets (Today Only) For Every Lighting Condition.
🖥 · Lightroom Desktop & Mobile compatible (industry standard .xmp and .dng files respectively).
🎬 · Full Editing Course that walks you through a Live Example on how I edit to achieve my "DARK ADVENTURE TONES" look.
👨🏼‍💻 · Deep Dive into technical aspects that allows you to craft unique looks (filters, white balance, curves, color theory, and cropping).
✈️ · Ideal for Travel, Sport, Outdoor, and Lifestyle Photos.
📞 · Free Customer Support.
⬇️ · Instant Download, Lifetime Use.
⭐️ · No Editing Experience Necessary.
📹 · Lightroom Preset Installation Tutorial Included.
🌴 · 10 Raw Photos included for editing practice.
Download your file after checkout.
Watch the editing course I send you, which can be found in the download file email.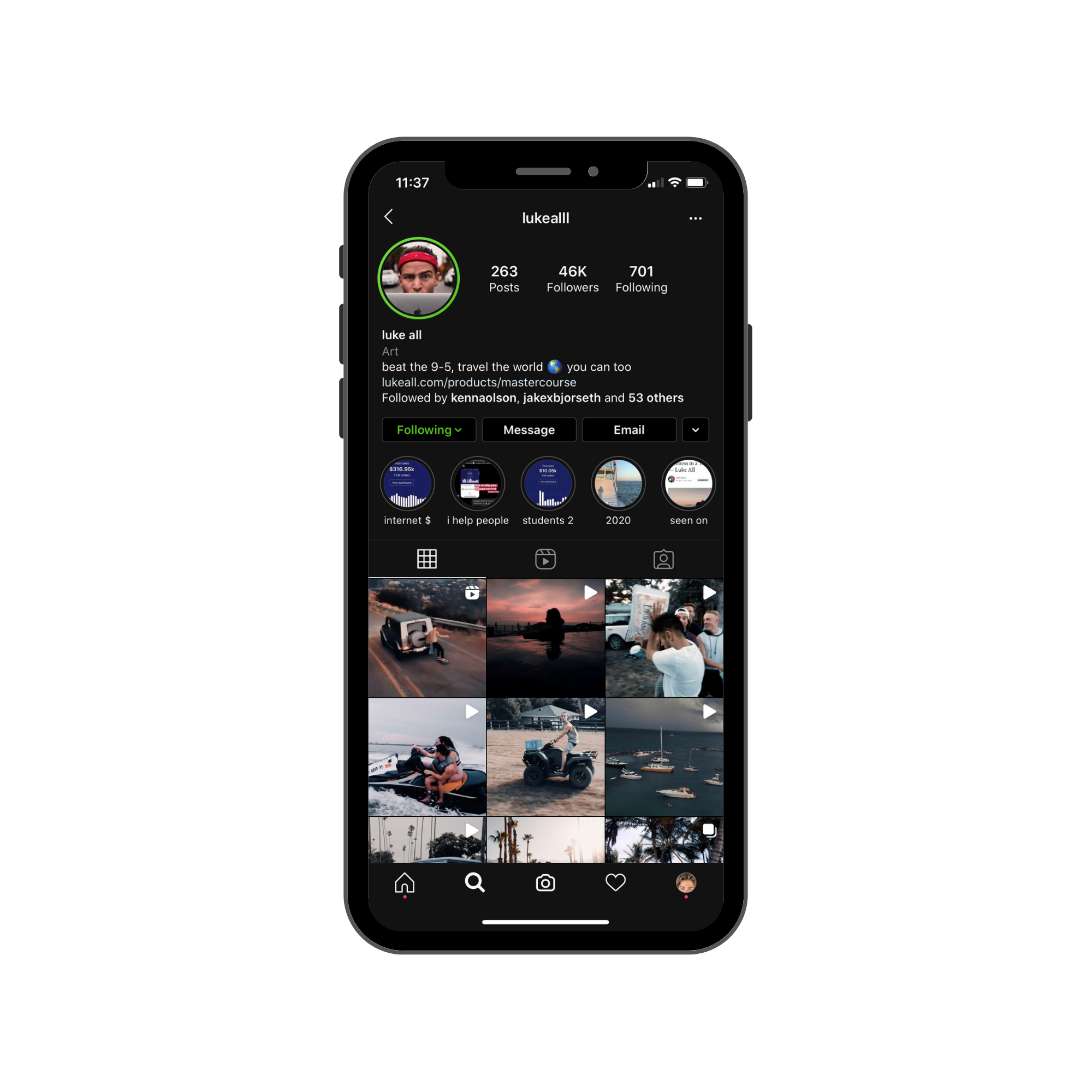 With your new-found editing knowledge, crush every single edit with a few clicks. Or, just use my 33 presets that come with this course! Remember to share them to Instagram and #lukeall !
Don't have access to your computer? No worries. Using Luke's presets has never been easier because of the LightRoom mobile editing app. Download the LightRoom mobile app and edit your pictures anytime and anywhere.